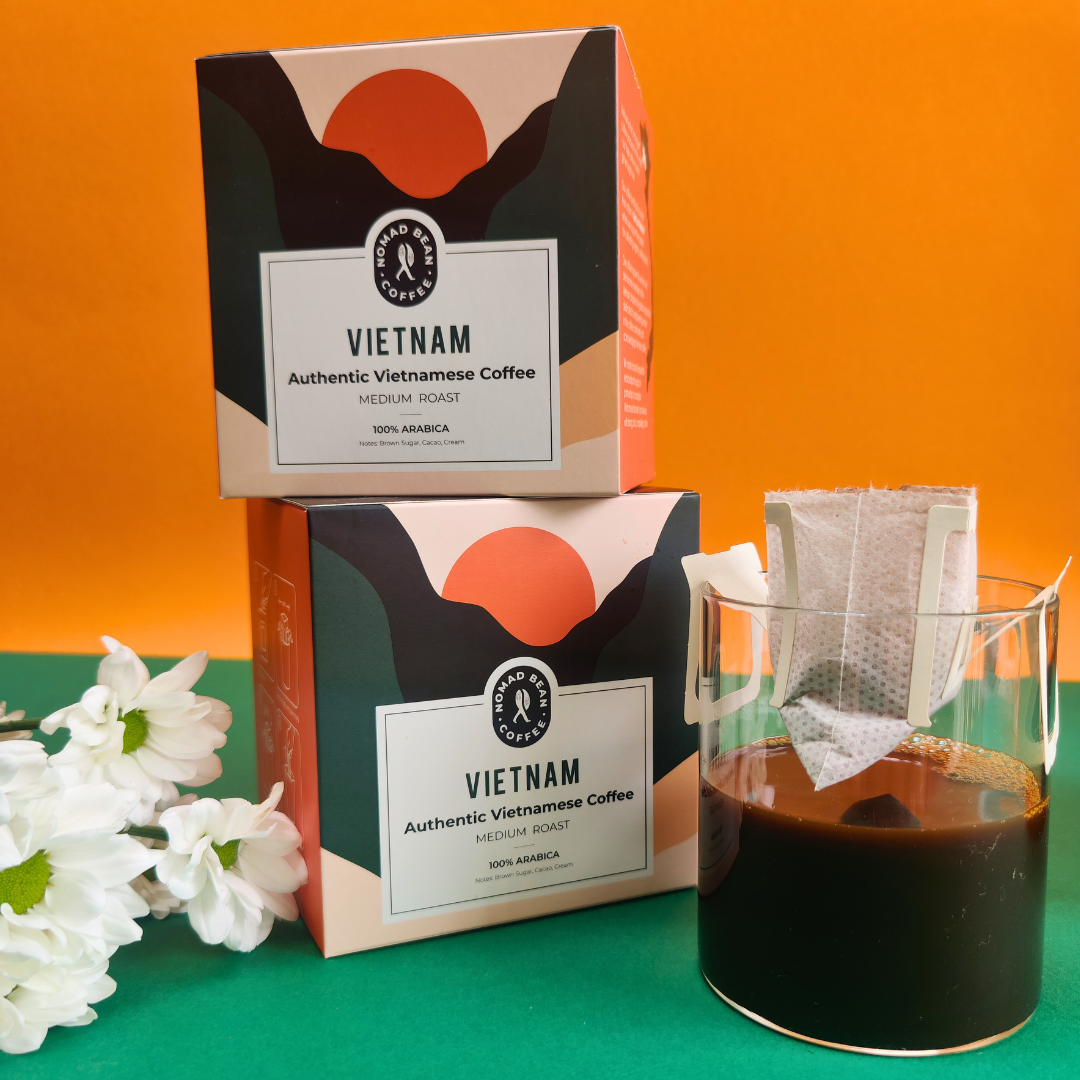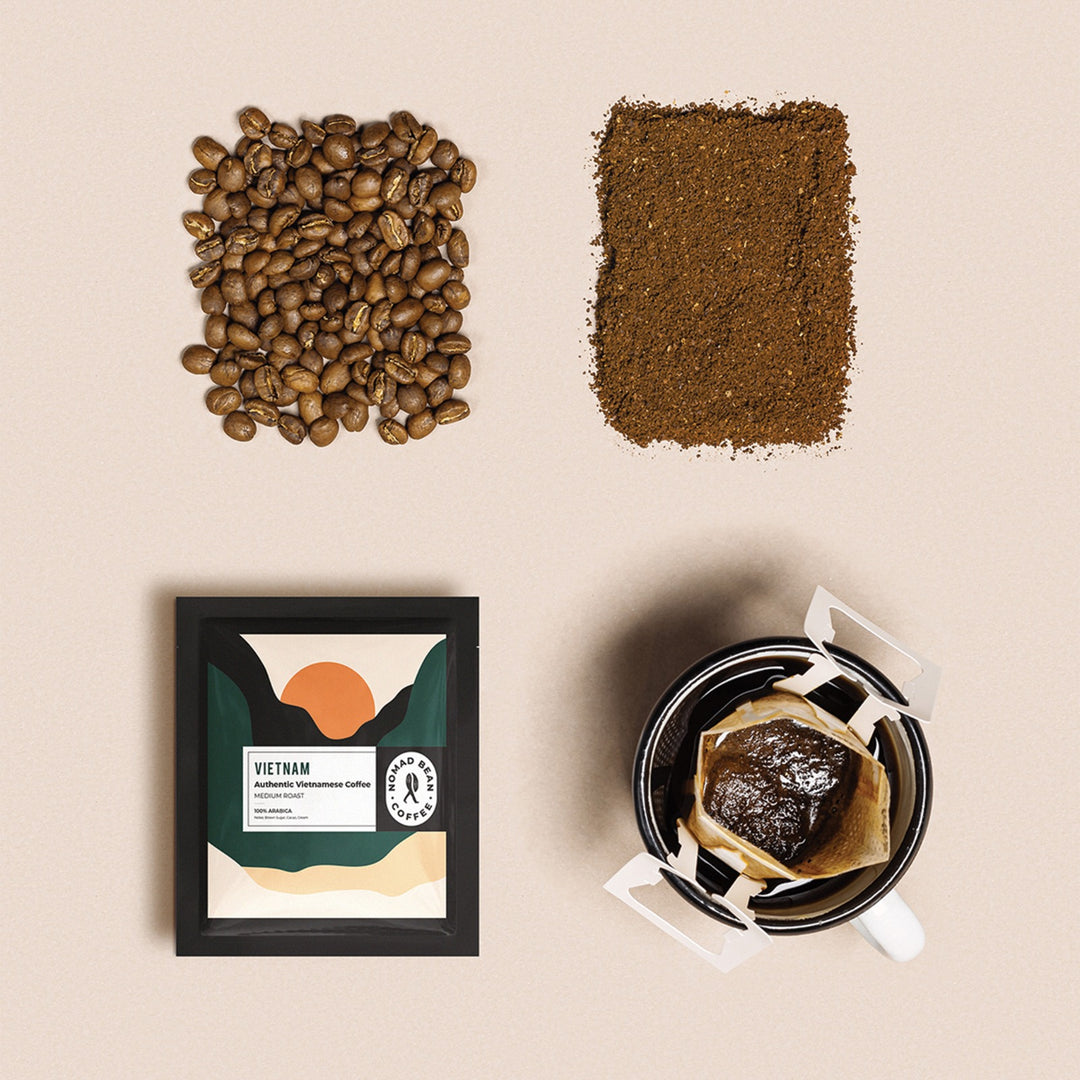 Let customers speak for us
Vietnamese
100% Vietnamese Origin Coffee. Our direct from Vietnam with tasting notes of rich chocolate, subtle brown sugar.
Pour Over
Make a pour over in 90 seconds by adding hot water to our prefilled single-serve coffee filters
Ethical
Our coffee is grown by woman who are honorary members of a global organisation dedicated to empowering woman in the coffee community.
Vietnamese coffee is a distinct style of coffee known for its strong, robust flavour. It is usually brewed using a traditional metal drip filter called a "phin." with a blend of Robusta and Arabica beans. We've simplified the process by creating pour over bags which imitates the phin filters which means you can have Vietnamese Coffee on the go.
Step 1: Tear open the sachet of coffee and put on the kettle.
Step 2: Hang the wings of the coffee bag on the edges of your favourite mug.
Step 3: Pour a small amount of water into the coffee bag, making sure it doesn't overflow but enough to submerge the coffee grounds.
Step 4: Allow your coffee to filter through.
Step 5: Repeat steps 3 and 4 until you have the amount of coffee you want! (We usually go for 3 pours)
Step 6: Now grab some chocolate and enjoy your cup of Nomad Bean Coffee!
We recommend using 3 pours through the pour over bag. This ensures you can taste the nuance of the coffee without diluting the taste.
We do not recommend your pour-over bag unless you're a fan of very diluted coffee.
Created With Love
Nomad Bean Coffee is fuelled by our unwavering dedication to offer exceptional coffee. Whether you're relishing each sip, savouring the slurps, or looking for your next caffeine hit, we promise to serve you not only tantalizingly delicious but meticulously crafted coffee with care. Being a part of your everyday rituals fills us with gratitude, and we approach this responsibility earnestly. We firmly believe that beverages transcend their liquid form, becoming vessels of joy, inspiration, and artistic expression encapsulated within a humble cup.